In 2022, the USA (one of the largest e-commerce markets globally) had around 268 million online retail buyers. The numbers are projected to reach 285 million by 2025. These statistics imply that e-commerce has grown drastically, and still, the industry has tremendous untapped potential to grow further.
Today, online consumers are spoilt for choices even when buying the most mundane items, leading to consumer fatigue. Online buyers tire of comparing products across different sites or surfing through an overwhelming abundance of products. Frustrated, they abandon their shopping carts. There is a whopping 70.19% cart abandonment rate in the e-commerce industry.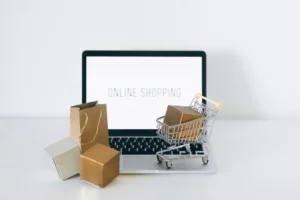 To thrive in this fiercely competitive e-commerce industry, banking on competitive prices and high-quality products will not cut it; one has to go above and beyond. This is where the aspect of customer experience comes in. The better the shopping experience your brand can offer the customers, the higher the return rates you will enjoy.
Personalization and recommendations are two critical parameters that can make you stand out and enhance your return rates, as customers will choose tailored experiences aligned to their tastes and preferences over generic ones. With the help of AI, you can analyze customer data and market trends to predict their behavior and customize their shopping experience. 
Let's examine how AI algorithms can devise potent personalization and recommendations to captivate, delight, and convert visitors into loyal patrons.
Understanding Personalization in E-commerce
AI uses Natural Language Processing (NLP), deep learning, and machine learning for personalization (content, products, and services). This is achieved by capturing and analyzing data on previous interactions, purchase history, browsing data, and real-time data surfing on the e-commerce website.
With such vast data points, AI can curate customized shopping experiences that enable customers to easily navigate the labyrinths of product catalogs and help them choose the ideal product for themselves.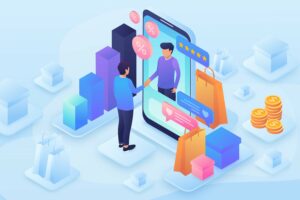 Take this scenario to understand the power of personalization in elevating the customer shopping experience. You enter a retail website, and instead of viewing a home page of irrelevant products, you are greeted with a collection of products and services tailored to your interests and needs. 
It is as if the sales clerks of retail stores have been replaced by a virtual and invisible assistant who understands you and your unique needs. This sense of intimacy is no accident; it results from AI algorithms diligently working behind the scenes, harmonizing a symphony of data points, behavioral patterns, and contextual cues.
How to Channel AI Personalization in E-commerce
Personalization has been a part of the retail industry for a long time, but with AI algorithms, personalization has made this process seamless and accurate, especially in online retail. Let us look at how personalization can amp up your e-commerce business.
Customized Homepage 
Personalization begins when a visitor enters a website. AI-powered personalization engines reveal the most relevant products to users: it is ingenious how personalization allows products to be rearranged in digital aisles depending on visitor data. 
While for first-time clients, there isn't much data to go by, websites mostly show bestsellers, but for returning customers, the search history and purchase history data are available to tailor the home page according to their tastes. Showing returning customers the items left in the cart or previous searches, they will be pushed towards making more meaningful purchases. This is how AI makes each interaction a deeply engaging and gratifying experience.
Detailed Product Descriptions 
An informed product description page is fundamental to guide users to learn more about a product and if it fits their needs. It is the right place to introduce AI personalization and provide alternatives to the product being viewed so that customers can make wise decisions. Additionally, by using a videographer who works alongside a professional video editor tool, you can create and edit engaging product videos. This can enhance the product description and provide customers with a more immersive and informative experience. Hence, with AI personalization and video content, customers will get a more wholesome experience.
Increase Sales 
If a customer has been rightly guided by AI personalization in their shopping experience on your online e-commerce store, they must be in the last stage of their purchase, which is in the cart with the added items. AI can now come into play to promote products frequently bought together that might elevate the usage of the product they are buying. 
It is a great way to offer a more complete and assisted shopping experience to customers, but at the same time, it will also push your sales. For instance, AI promotes an extended warranty package for someone buying a refrigerator from your website.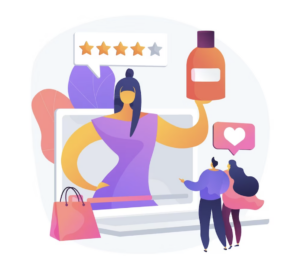 Retain Customers Through AI 
Personalization is a great tool for customers, especially considering how easy and fruitful it makes the shopping experience. But, the effects of AI algorithms extend further. 
Personalization provides a wholesome experience to users and helps nurture authentic connections with their customers. It allows businesses to cultivate loyalty and trust and foster enduring relationships beyond mere transactions. 
AI algorithms, with their ability to anticipate changing consumer behavior, also unravel predictive insights, enabling merchants to pre-emptively address customer needs and desires, even before they fully articulate them.
AI Recommendations in E-commerce
Recommendations make our lives easier, and the custom has been around for decades in a brick-and-mortar store. In the tapestry of e-commerce, recommendations might have been a far-fetched idea in the initial stages. But with contemporary advanced AI technologies, the online retail industry has redefined the domain of recommendations.
AI algorithms study data and behavioral patterns to predict customer actions. Let us dive deep into how recommendations work in e-commerce:
Product Recommendation 
AI algorithms analyze cart items, browsing history, and historical data to curate a list of complementary product suggestions. Such an interactive experience makes them feel understood, while businesses get a chance to upsell and cross-sell their products. For instance, if a customer adds a bed to the cart, AI algorithms invite them to consider a mattress to simplify the shopping experience.
AI integration in e-commerce ultimately enhances customer satisfaction, increasing engagement and conversion rates. Product recommendations can come through the home page, presented on the product page as 'frequently bought together items' or 'similar products,' or even pushed through pop-ups. For example, if someone often buys home décor items, the home page will contain décor products. 
These astute recommendations bolster revenue by inspiring customers to add more items to their virtual carts and increase the average order value.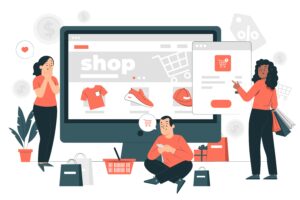 Abandoned Cart Management 
The e-commerce industry uses AI-powered recommendations to seize missed sales opportunities that remain abandoned carts in the customer's profile. To encourage users to complete the purchase, AI algorithms would send personalized emails to customers with abandoned carts, reminding them of the items in there or suggesting similar products and sometimes even sending price drop alerts.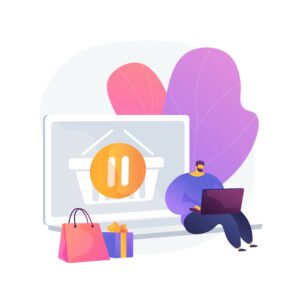 AI-powered Inventory Management 
AI algorithms can help thoroughly analyze customer behavior to accurately predict which products would sell well and the future market trends. It can forecast and offer insights into the preferences of customers.
These data points can guide businesses in shaping the inventory by indicating which items need restocking and which are for a clearance sale to optimize the inventory and revise item prices based on demand. 
Tread the Domain of E-Commerce with Ethical Responsibility
As AI algorithms are continuously trained on inexhaustible datasets, the opportunities to enhance customer experience are endless. However, it's important to deal with this digital archive with ethical mindfulness, safeguarding customer privacy, and ensuring transparency in data usage.
To mitigate ethical concerns about using AI, businesses should follow clear guidelines:
Transparency

: Communicate with customers so they understand how their data is being used. Businesses can also disclose how AI is integrated into their business.

Human Oversight:

Implementing human oversight for AI decisions can avoid issues from biased input. Teams should ensure fairness in AI use by reviewing and updating potentially discriminatory algorithms. Businesses should establish safeguards, like third-party auditors, to detect and rectify AI bias and unethical practices.

Data Privacy:

Privacy issues can impact customers' willingness to opt into AI integration in e-commerce. A lack of trust in a business's data security practices can lead to reduced usage of AI-driven services. To enhance data privacy, businesses should anonymize data used in AI systems, minimize data retention, and adhere to data hygiene principles.
In addition to moral responsibility, ensuring ethical best practices of AI can significantly influence a business's financial performance.
According to a survey conducted in 2022, 36% of businesses encountered difficulties arising from AI bias, with 35% incurring legal expenses due to legal actions resulting from AI usage.
Wrapping Up
In this fast-changing landscape of online retail business, AI algorithms can analyze individual needs and interests, transform the customer experience, and redefine the meaning of customer engagement. 
Personalization and recommendations are like a guiding light that helps customers navigate millions of listed products to find relevant items without too much effort. AI will continuously evolve its capabilities as new data is fed in to enhance its recommendations so that personalization keeps getting smarter and more accurate with time.
However, as AI algorithms have access to never-ending information, it is important to deal with this digital archive with ethical mindfulness, safeguarding customer privacy, and ensuring transparency in data usage. 
With deep learning and more advanced machine learning technologies, Artificial intelligence will redefine how consumers shop online.