Web based automated voice messaging system
No credit card needed. Instant setup.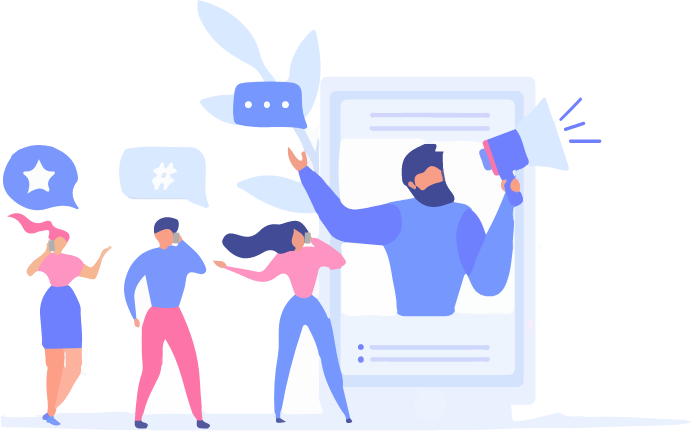 Hakimi Solution Voice Broadcasting application fits in all your needs and business requirements. We design our infrastructure for all type & size of businesses. High speed, highly scalable cloud setup, 10G network & huge capacity ensures fast, reliable & secure services.
High Availability
Multiple operators in Cloud infrastructure on each location
Quick Setup
Our Robotic process create quick setup for instant use
Easy To Manage
Easy to send voice calls. No technical knowledge required
Cost Effective
We cover 95% of network worldwide and provide best price
Customization
Get your panel & customise as per your requirement
Promotions
Expand your company's reach with voice broadcasting
Voice Broadcasting Features
We deliver pre-recorded voice messages very smoothly with our user friendly & powerful platform
Cloud Infrastructure
Hakimi Solution has its own SSD powered cloud datacenter platform to ensure high speed, highly stable system. Due to cloud infrastructure, we are able to increase capacity anytime.
Web Control Panel
You can check all reports and statistics of sent voice calls via our web-based platform, no matter what your current location is. Sarv offers user friendly panel which is easy to use & manage.
No Contract & Commitments
We do not bind any client with commitments or contracts. Our client only pay for used services. We will offer you our solutions as per your needs without any hassle.
Custom Caller-ID
You can use your own existing active number for voice broadcasting. It gives ease of access. You may change your number any time.
Huge Capacity
We have huge capacity due to own cloud datacenter & are connected to multiple operators via high bandwidth optical fibre. We are able to process a "Million" voice call in a day.
Highly Scalable
Our technology is highly scalable, due to cloud we are able to scale our computational resources. Our 10G network will provide capacity of 4500 PRI or 1,35,000 high quality voice channels.
Real Time Reports
We update real time reports of each campaign. Report for each number will be updated soon after the call is completed. You can track the progress of your voice calls campaign in real time.
Multiple Key Inputs
Hakimi Solution Voice Broadcasting platform is highly efficient and cheaper when you have to record the multiple responses. Useful in elections, general surveys, lead generation etc.
Multiple Gateway
Hakimi Solution voice broadcasting application is designed to handle huge traffic and deliver very high quality voice in all possible networks & to all types of devices.
Upload Audio Files
Hakimi Solution allows you to upload audio files. Supported file formats are Wav (primary) & Mp3. You have to make sure audio is clear & loud enough to understand before uploading.
Future-Scheduling Options
Hakimi Solution allows you to schedule your voice campaign on future dates defining the specific time and date. System will automatically broadcast your messages on scheduled time.
Voice Optimization
Hakimi Solutions voice platform automatically customizes your voice file to ensure best quality and speed. It's a great way to send important personalized voice messages in seconds.
Background Management
We handle most of the time consuming processes like contact uploads, campaign sending, voice optimization handling in background. It saves your valuable time.
High Speed
Our application is able to process 500 channels per campaign and we provide 200 dedicated channels to each campaign thus processing all your campaigns simultaneously.