Augmented reality (AR) is an emerging trend in marketing and sales strategies. It allows brands to give customers unique experiences with the convenience of tapping into their mobile devices. It gives you another tool when it comes to driving sales and enhancing brand value through mobile devices.
Brands can use AR to allow consumers to try products before they buy them, with augmented shopping experiences becoming increasingly popular. From testing makeup to test driving a possible new car, augmented reality can really boost your marketing strategies.
How Does Augmented Reality Work?
Augmented reality for marketing enhances the customer experience by drawing them further into a brand's story or product offerings. AR apps allow brands to give users a sample experience with their product or service, with the goal of converting them to loyal customers.
It is an enhancement of the customer's experience with the brand. It works by adding interactive, digital components to the real world, usually through the use of a mobile device or website.
How Does AR Personalize Brand Experience?
Augmented reality for marketing utilizes AR technology to connect with shoppers on a more personal level, allowing them to "experience" a product virtually before they purchase. Let us have a look in detail –
1. Try Before You Buy
Some companies are using augmented reality to let customers try a product before committing to a purchase. This is particularly useful for companies with large or expensive product offerings, such as home furnishing brands. In many cases, basically, a user can simply open the brand's app, then virtually "try" the product for a better decision.
If you sell physical products your customers will either wear or place in their homes, this could be a great way to go if the trying is made virtual with the same experience quality.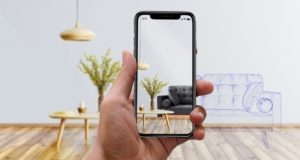 2. Gamification
Wondering about adopting gamification augmented reality for marketing in your brand strategy? Consider whether your brand experience lends itself to physical activity or a daily habit. Creating a game around essential daily activities such as exercise can help users develop an entirely new relationship with habits they dreaded before. This includes exercising as well.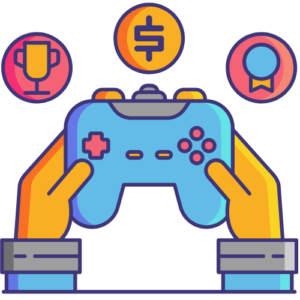 3. Interaction With Brands And Stories
AR can become a seamless and immersive extension of entertainment and media-focused brands. Children's books, games, and activities are prime products that can be enhanced by augmented reality. It can bring the pages of a book to life through a phone or tablet screen.
Fans of popular franchises love to immerse themselves in their favourite worlds. If your business creates books, movies, music, or immersive stories, consider enhancing the worlds you're building through augmented reality.
4. Improved Nutrition And Fitness
Augmented Reality can be used positively to help users improve their nutrition and fitness. Additionally, AR can help gamify or track fitness routines. How can this be done? Consider common questions and challenges your clients or customers face, and whether AR can help ease those pains.
5. Ease Of Use
Augmented reality for marketing can help make life easier in some cases. Thinking about making your customers' lives easier through augmented reality? Consider common points of complication in your buyers' journey. Can AR improve their experience? Once you have the answers to these questions, you are all set to provide your customers with the best brand experience, virtually compelling them to make a purchase or get in touch with you.
In Conclusion
Augmented reality for marketing can be an effective way to pull users and potential customers deeper into your brand experience. AR gives customers the chance to try a product before they purchase it, interact with stories better, improve nutrition and fitness along with the luxury of ease in use.