Email is an important component of a marketing strategy, and its success relies largely on how well you craft your email campaigns. An email marketing campaign is a series of emails a business uses to communicate with current and potential customers. This planned content is distributed via email with the goal of accomplishing a specific goal for the organization, such as nurturing leads or encouraging engagement.
Email campaigns are an essential part of inbound marketing, an ongoing process where marketers meet buyers in whatever stage of the journey they're in. Through email, you're able to stay top-of-mind by providing communication to their personal inbox, and you can do it at scale with marketing automation software. It's important that an email campaign's recipients have opted in to receive this content and that each piece offers something valuable.
Here are some email marketing ideas to help you speed up the flourishing of your business –
1. Personalize
While personalizing website content can be a complex and daunting task, personalizing email content is quite straightforward comparatively. You can go as simple as including the user's name in the email subject line, or as in depth as customizing content, offers, and distribution times for specific user groups. It seems like everyone is looking for ways to personalize the web experiences of their users.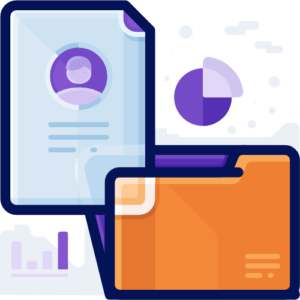 2. Include Videos And Gif Content
Showcasing video content in your emails is shown to increase user interest and engagement. Videos help your emails perform better, and email can help your video content reach a wider audience. Another way to enhance the visual appeal of your emails is to include animated GIFs as part of your design. They can also be strategically employed to draw attention to important content or elements within the body of the email.
3. Showcasing Social Proof
There's no better marketing than word-of-mouth recommendations. Take your email marketing to the next level by using it to feature and promote rave reviews from actual customers. Testimonials can be nicely integrated into cart abandonment emails, transactional emails that get sent early in the subscription process.
4. Revisit Segmentation
It's significant to maintain your distribution lists and segmentation in good health in order to get the best results from your email campaigns. Allow users to self-segment at signup by asking them for some information about themselves, as well as what types of content or products they're most interested in. This will help you get connected to your customers and also guide you towards providing them with the best possible service or product.
Tips: You can use Mailerlite, Sendinblue, Mailchimp, For Email Automation and Segmentation
5. Create A Habit Amongst Customers
If your content is interesting and your distribution is something that can be counted on, users will come to expect and anticipate your emails. They may even start actively looking forward to the moment your content hits their inbox. Turn your users into a rapt and engaged audience by teaching them what types of content to expect and when to expect it. This will keep them curious and anticipated for your emails.
6. Implement A Referral Program
A referral program is an effective way to get users to spread the word on your behalf. Referral programs obviously need to be run through your website, but you should promote them via email, use email as a means of referral, and include referral reminders in the transactional emails you're already sending. Plus, it also incorporates that word-of-mouth component mentioned earlier.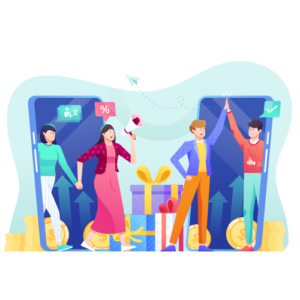 Conclusion
Email is a powerful channel with the potential to deliver conversions at relatively low cost. In order to see results, however, you can't allow your email campaigns to stagnate. Innovative content and reliable delivery is key to keeping users tuning in to your brand despite the noise and clutter generated in the digital space. Get going on your Emails now!