https://hakimisolutions.com/blog/email-marketing-ideas/Marketing automation tools can save you a ton of time and help you scale your marketing strategy, so you can grow even faster. However, if you want to get the benefits of automation, you have to use the right tools. Thus, marketing automation platforms are quite necessary for the benefit of your business.
There are a lot of tools out there that claim to make it easy to automate your marketing strategy, but not all of them are what they're said to be. It's important to know the best software that will actually work for your business.
Here are some of the best marketing automation tools for small businesses and exactly how marketers can use these tools to save their time and explode their business growth. Before knowing this, let us know exactly what marketing automation is.
What Is Marketing Automation?
Marketing automation is a way to automate your digital marketing tasks, so you can focus on the bigger picture. Best marketing automation software lets you connect with your users in a more personalized way, so it still looks completely individual and natural.
Using the right tools and software that has the right automation features can help you with automating your marketing strategy. You can save countless hours by automating your repetitive tasks. Since all your marketing tasks are well-managed with tools, there's less chance of human error, and you can work on other priority tasks.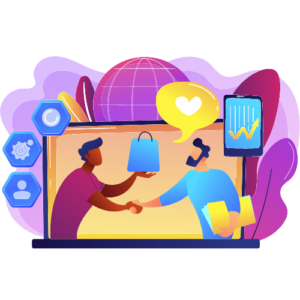 How Does It Help?
Here are a few of the many advantages of marketing automation tools –
Automation can help in generating new leads, building trust with your customers, and taking your business to the next level.
It helps with creating reports, so you can identify patterns over time and streamline your marketing processes even more.
It's necessary to train your marketing teams and sales team to use marketing automation software so that they can save time.
Marketing Automation Platforms For Your Business
Having said about the advantages of marketing automation tools, let us look at some platforms that provide the best marketing automation.
1. HubSpot
HubSpot allows you to showcase the ROI of your marketing efforts, optimize your content strategy, manage your blog, grow your social presence, and bring content and SEO together.
HubSpot claims to help your business generate leads, close deals, and manage your pipeline, and its wide range of pricing and features options make it a good solution for small businesses and enterprise organizations.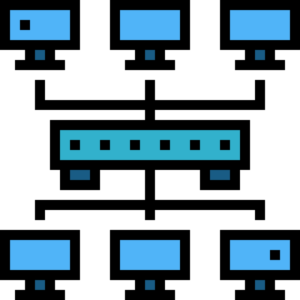 2. Marketo
Marketo helps marketing and sales professionals drive revenue and improve marketing accountability. Its software features include
Search marketing
Landing pages
Web personalization
Social media and behaviour tracking
Email marketing
Nurturing
Ad targeting
Mobile engagement
Sales intelligence
CRM integration
Marketo claims to streamline marketing processes, generate better leads, and dramatically improve sales performance.
3. Pardot
Pardot has created software that features email marketing, automated lead nurturing, lead scoring CRM integration, and ROI tracking. Pardot claims to maximize efficiency, accelerate the pipeline, drive revenue, and align marketing and sales.
Specifically, pardot allows you to track prospects' interactions with your website, then score these prospects based on the parameters you set. By doing so, you can save time by engaging with the most viable prospects.
 4. Accelo
Accelo sets itself apart from a lot of automated software out there with the level of customization its interface offers, as well as its ability to integrate with your systems. Its cloud-based software features automatic email capture, automated timesheets, and intelligent business processes and forecasting.
Ultimately, Accelo claims to be specifically tailored for professional services, making it easier to manage enterprise-level automation, project management, CRM, billing, and time tracking.
5. Benchmark ONE
Benchmark One allows you to keep tabs on prospects using tasks and hot-lead alerts, drip campaigns, autoresponders, and data-driven insights. It also claims to be easy to learn and use, as well as super affordable.
Its software features email marketing, lead management, campaign management, and analytics for small business owners. Its lead management feature includes online behaviour tracking, CRM lead integration and nurturing, and data quality management.
Summing It All Up
We hope this article helped you learn about the best marketing automation tools for small businesses. Your business needs the best and it solely is your responsibility to provide it with the best.