It is quite difficult to compare WooCommerce and Shopify, let alone deciding which one is the right choice. On one hand, Shopify claims 1,70,000 businesses use its platform, while on the other hand, WooCommerce has more than five million active installations. So basically, these are two massive E-commerce platforms that carry on an entirely different approach from each other in helping you build an online store. In order to help you decide, which platform is the best for you, we will be comparing WooCommerce and Shopify, taking into consideration the setup, customizability, payment processing, and price. We will take you across the areas where each of these platforms excel, which will in turn help you figure out the best option for you.
Hosted (Shopify) v/s self hosted (WooCommerce) e-commerce
Apart from helping you build an online store, WooCommerce and Shopify offer very different user experiences. Of them all, the first main difference is that one is hosted while the other is self-hosted. It means that –
WooCommerce

It is a WordPress plugin, wherein you can install the Content Management System (CMS) on any server of your choice. Furthermore, you have the liberty to edit the WooCommerce and WordPress code and use both the tools for any project you want. WooCommerce is free; however, you have to pay a monthly or yearly fee for hosting the WordPress website that uses WooCommerce. Once you do this, the combination of WordPress and WooCommerce grants you full freedom for your E-Commerce

Shopify

– This is a Software-as-a-Service (SaaS) platform that provides you with hosting, maintenance, E-Commerce software, and support. This usually implies an easier setup process and less control over your store. Shopify is basically a platform that provides businesses with easy-to-use tools for launching an online store. Since it is a hosted platform, it is a combination of all the features in one. Due to this, Shopify is considered a less flexible platform, but not in a pessimistic
To set up a store – Woocommerce V/S Shopify
Let us have a look through the process of setting up an online store with respect to both the platforms –
WooCommerce
As we know, WooCommerce is a WordPress plugin, which implies that before you get started working on your store, you will have to go through a series of steps that include the following –
To find a web host
To sign up for a hosting plan
The installation of WordPress
To find and install the perfect and authentic WooCommerce theme
The set-up of WooCommerce
Technically, this is not a very time consuming process if you are familiar with WordPress and already have a web host in mind. Although, if it is your first time looking for a web host, you'll need plenty of time for research. When it comes to the installation of WordPress, that will be done by your web host itself. Some WordPress hosting services offer E-Commerce or WooCommerce plans, which is a not-so-simple way of saying that WooCommerce and other useful tools will be pre-installed for you. Once your work with WooCommerce starts, the plugin launches a wizard which helps you configure your store, along with the setup of some basic pages for it. After your store is ready, you can start the addition of products. The plugin adds a Products tab to your site's dashboard, which lets you use the WordPress editor for the setup of new products for your store. To get an SEO feature in WooCommerce, an SEO plugin has to be used. With the correct set of tools, you can get access to a lot more features out of the box. Lastly, it can be concluded that adding new products to WooCommerce is simple, but not really a 'visual' process as it is with other E-Commerce platforms.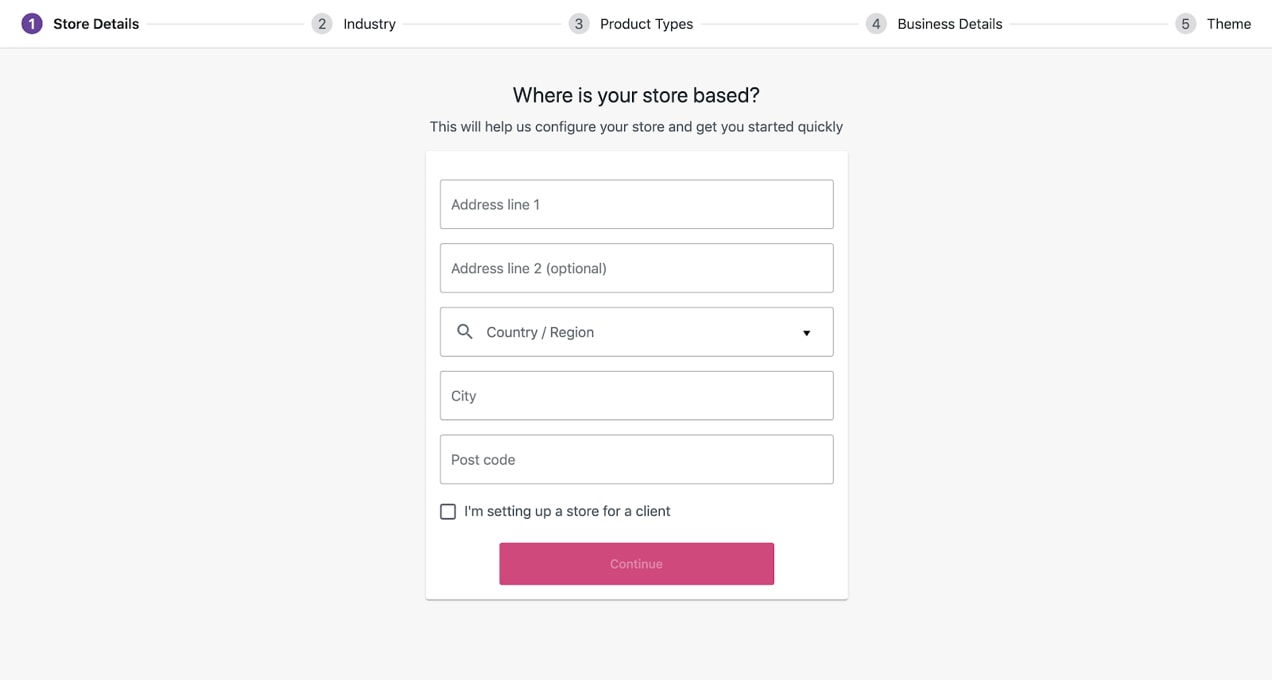 Shopify
Unlike WooCommerce, the steps to build up your store and get it running through Shopify are quite less. The process narrows down to just two parts, which are –
Signing up for Shopify account
Configuring your store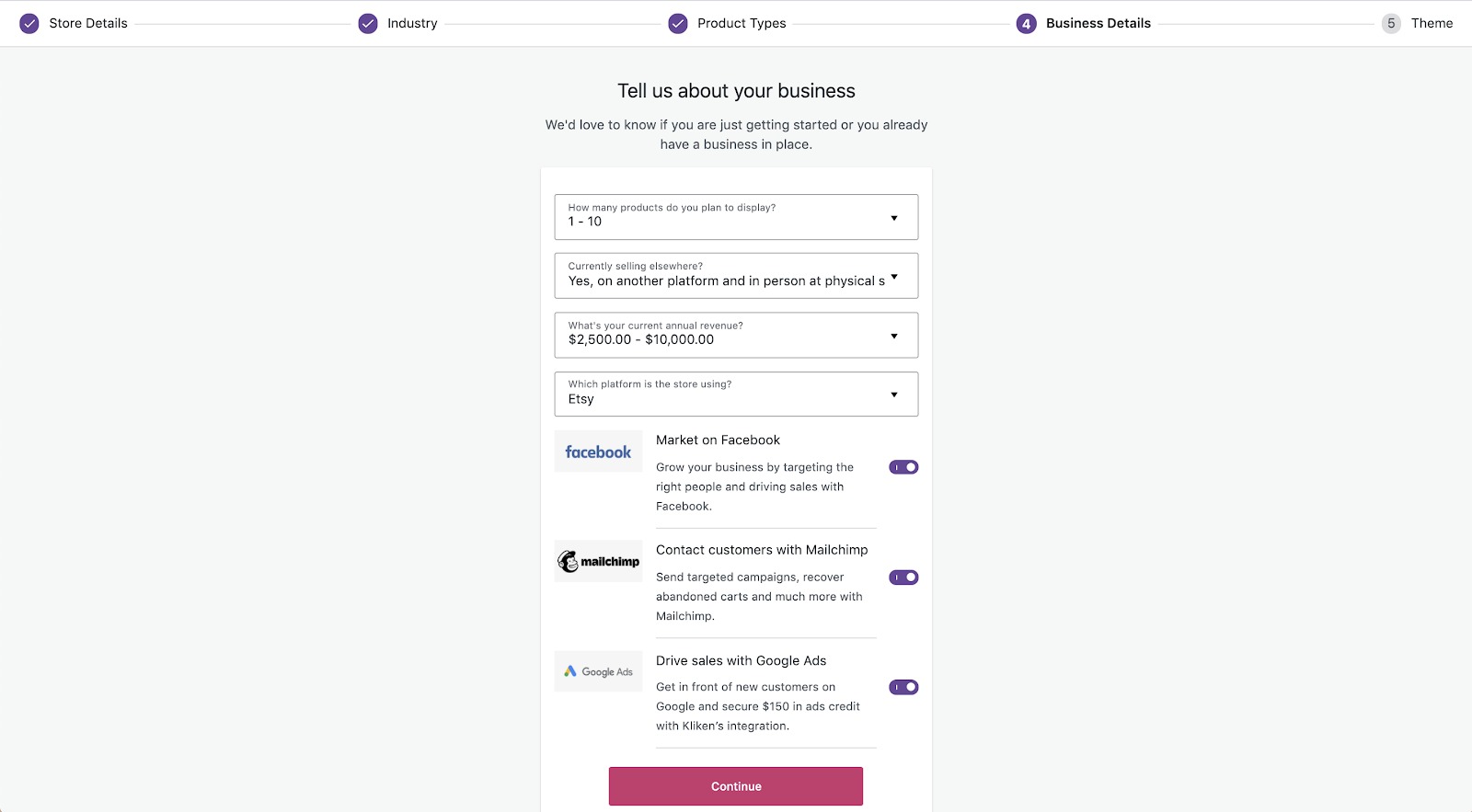 If you are logging in for the first time, Shopify asks you a couple of basic questions relating to the kind of project you are working on.  In addition, it also asks you some personal information questions, which are needed to process the store's payouts. Once you get to the dashboard, you are able to add products. As a result, the Shopify product editor is more of a streamlined experience comparatively. One of the stand-out features offered by Shopify is the built-in basic Search Engine Optimization (SEO) options for the products. CONCLUSION – In a concluding statement it can be said that if you are familiar with WordPress, setting up WooCommerce is totally your cup of tea. While if you are new to E- Commerce, using Shopify will offer you a much more streamlined setup experience.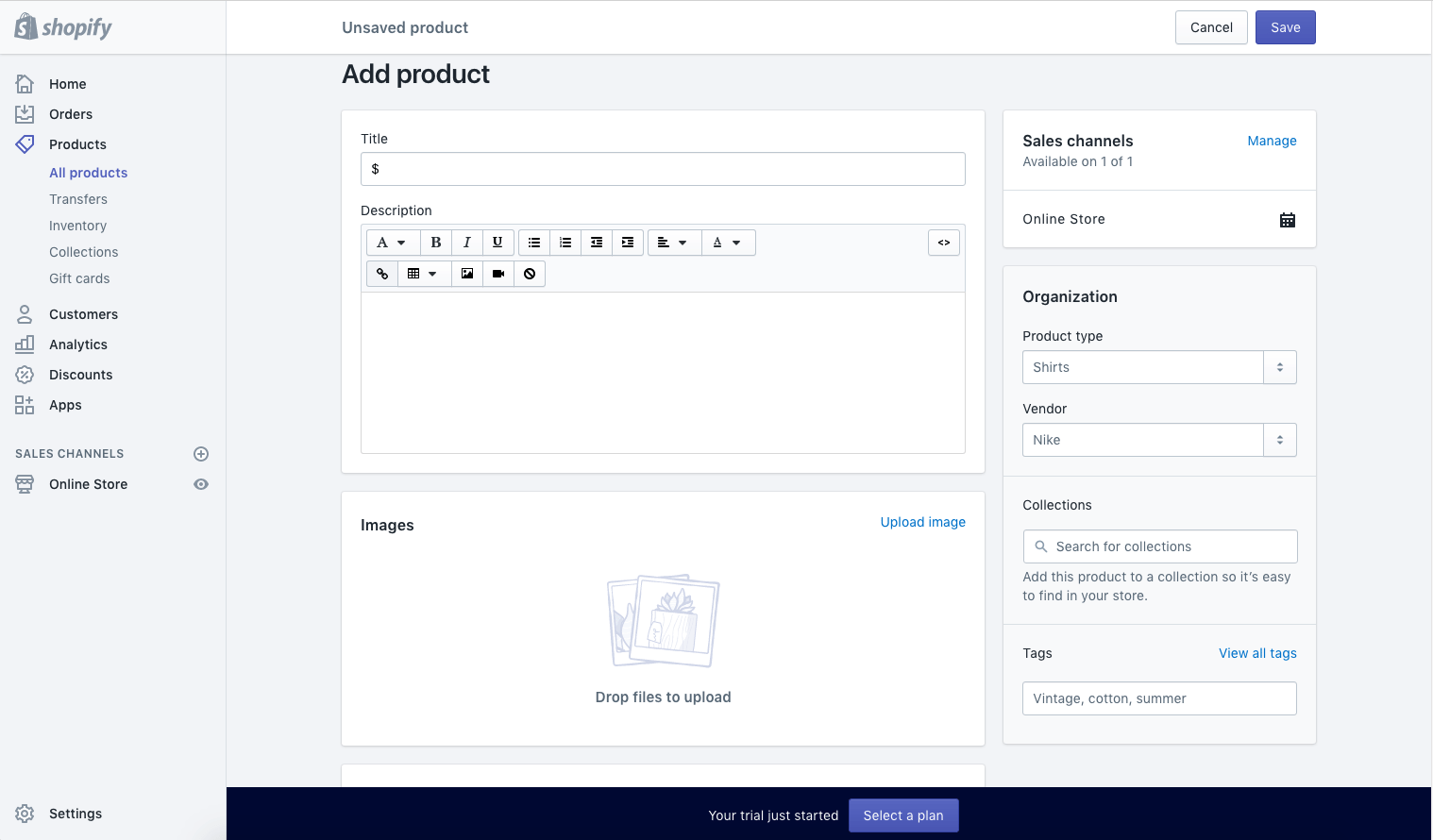 Payment options configuration – WooCommerce V/S Shopify
The basic feature that an online store possesses in order to be successful is the payment options it offers that the customers are comfortable to use. You need to have access to as many options as possible in order to pick the best ones for your store. Let us have a look of the same with respect to both our E-Commerce platforms.
WooCommerce
WooCommerce gives you access to several payment processors out of the box. The plugin lets you choose from several options, including Stripe and PayPal, during the setup wizard. Though, if you need additional methods, you can enable them through the WordPress dashboard.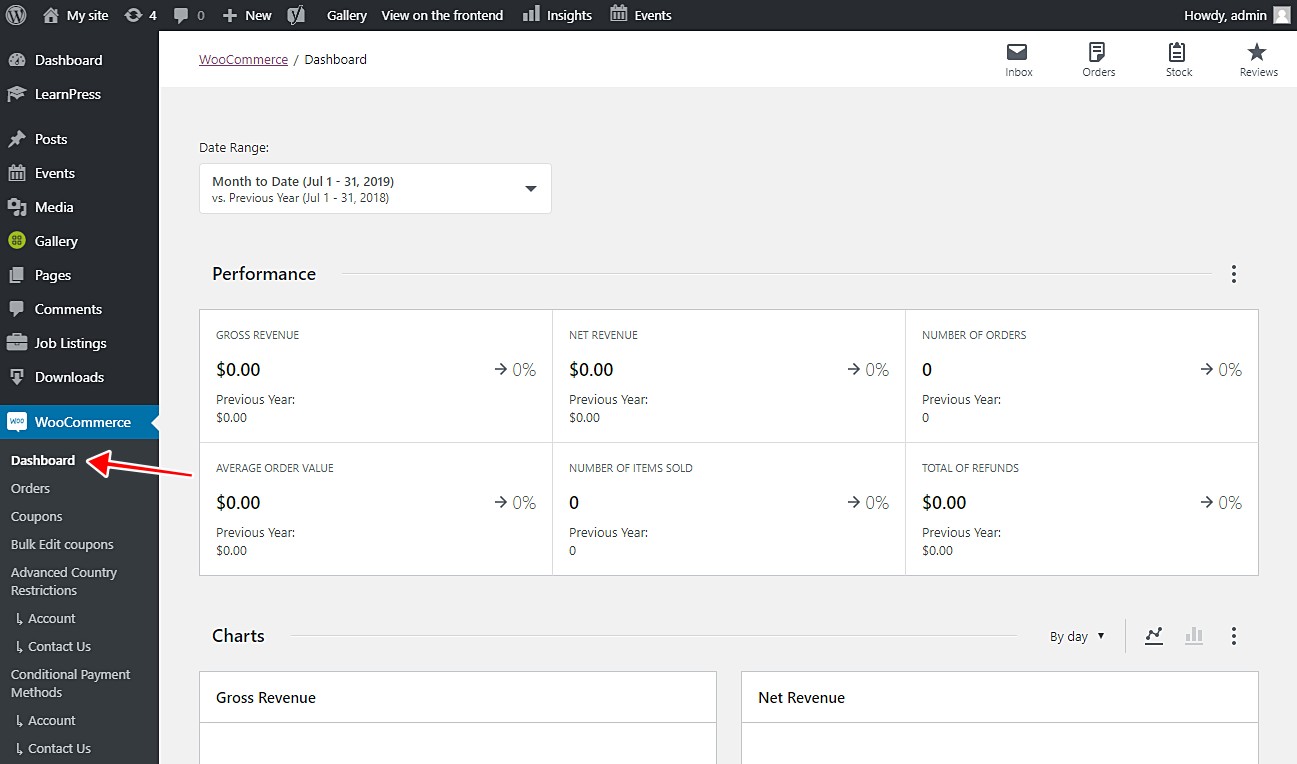 You can do this by browsing the WooCommerce 'extensions' store. Extensions are basically plugins that add new functionality to WooCommerce.  These add-ons allow you to integrate any payment processor that you want in your store, however, most of these are pay-to-play and can get fairly expensive.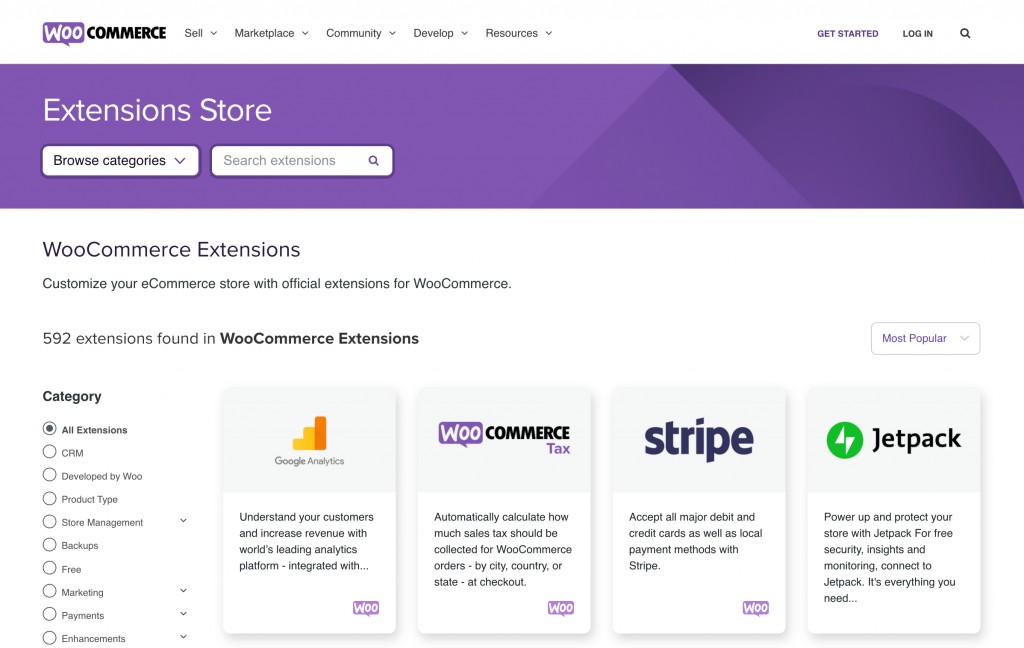 Shopify
Shopify also supports a lot of payment processors. It has PayPal as its main option, but also gives the customer access to 'alternative payment methods'. These alternative payment methods offer a list of options, along with telling you which ones are not available in your country. When you add a new payment option, Shopify informs you if there is a need to create an account and its connection to your store. It also tells you the fees that the specific payment processor will charge, which comes to be very useful. The alternative payment options which are provided by Shopify also include payments using cryptocurrency and local payment options in their regions. All these options mentioned above are already built-in in Shopify, unlike WooCommerce. CONCLUSION – Both E-Commerce platforms offer the basic payment processor that most stores use i.e. Stripe and PayPal. However, if you are looking for very specific payment processing options, WooCommerce should be your pick; but, Shopify incorporates so many options without the requirement of additional tools.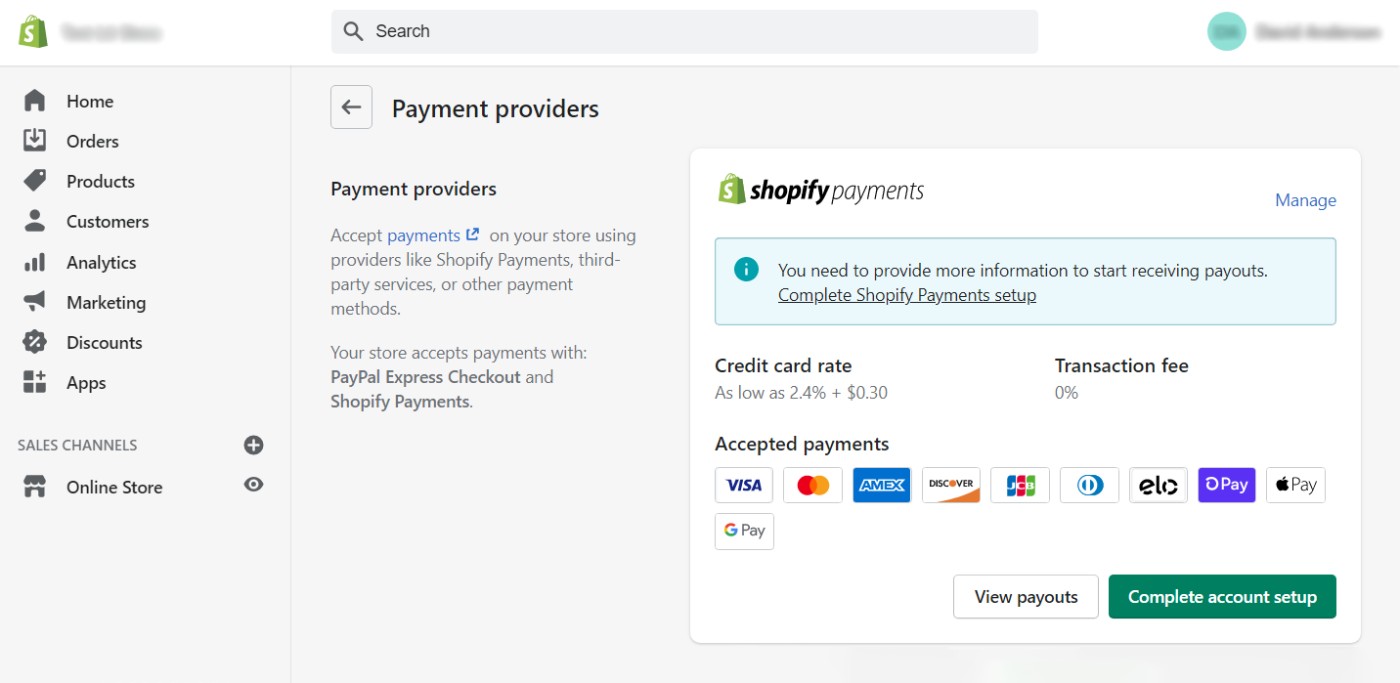 Customizing your store – WooCommerce V/S Shopify
Let us have a look at what both the platforms have to offer when it comes to the customization of your store.
WooCommerce
Since you are using WordPress, you can customize your website in almost any way you want. This is because WordPress offers thousands of themes and plugins that allow you to add new and exciting functionality to your projects. You can use WordPress themes that integrate with WooCommerce. Certain themes enable you to use advanced visual builders to customize your store and product pages. In WooCommerce, you can even change or alter your site's foundational code. When using WordPress and WooCommerce, you get to learn something new with each passing step.
Shopify
Shopify has a varied range of customization options for its users. By getting access to an app library, you can get plenty of options for adding new functionality to your store.  Like WordPress, some of the apps in Shopify are for free while some are premium. WordPress charges on a yearly license for premium, however, Shopify apps have a monthly subscription model. Shopify offers a modest selection of free options for the themes, while the premium themes have a broader selection.  Shopify themes are more expensive than that of WooCommerce, with most of them starting around $180. CONCLUSION – WooCommerce and WordPress' level of freedom with the selection of themes is inimitable, this is because Shopify is a hosted platform, and it cannot compete with WooCommerce. Furthermore, WooCommerce and WordPress are really very popular and there are almost no features that you can't add to your store using plugins.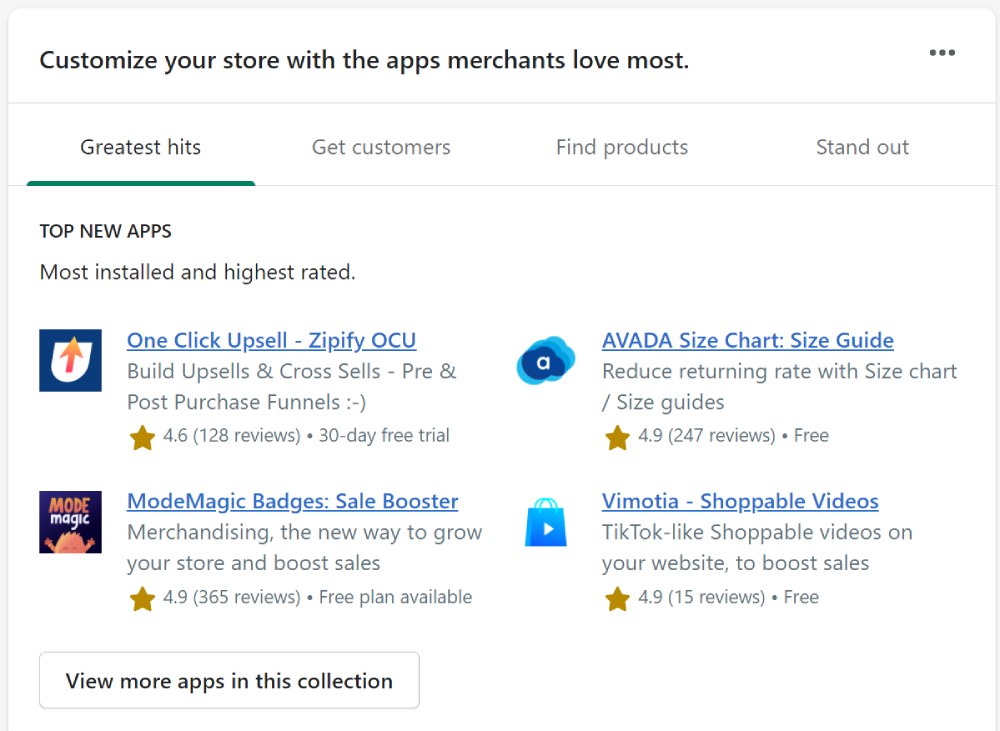 The Cost – WooCommerce V/S Shopify
The ultimate factor which will decide the E-Commerce platform for you is your own budget. Here is a glimpse at the basic pricing of both WooCommerce and Shopify –
| | | |
| --- | --- | --- |
| | WooCommerce | Shopify |
| E-Commerce Software | Free | It is included with each plan |
| Plans | Free | $29,$79 and $299 per month |
| Setup Fees | None, some web hosts set it up for you | It is included with each plan |
| Hosting | Hosting plans start from $5 per month | It is included with each plan |
| Domain Name | This is included with some web hosting plans | Not included – .com domains start from $15 per year |
| Store and Website Maintenance | It depends on your hosting provider and your plans | It is included |
| Plugins and Apps | Premium plugins start from $10-20 for yearly licenses | Monthly app subscriptions start from $5-20 |
| Themes | Premium themes start from $29 | Official premium themes start from $180 |
WooCommerce proves to be the cheapest option comparatively. You need less than $20 for the setup of WooCommerce and WordPress, including a host and domain. However, You need to spend an average of $29 for Shopify, that too for a basic plan, and then pay extra to register a domain.
Conclusion
It can be quite challenging to choose between WooCommerce and Shopify. Although WooCommerce is a more flexible option, it takes a lot of time to fully master unlike Shopify. So, if you are new to E-Commerce and want an experience as easy as possible, then you should probably go for Shopify. However, if you want the perfect and fanciest customizations for your store, you should definitely pick WordPress and WooCommerce. It is much cheaper and also a great entry- level option.