Consumers have to deal with so much advertising daily that they are very particular about the ones they listen to. Consumers treat businesses that try to perform inauthentic marketing with disdain, and modern cancel-culture can lead to massive PR disasters. If you want to connect with your clients, you need to do it in a way that resonates with them authentically. Thus, authenticity in marketing matters a lot.
Beyond products and services, audiences want to connect with the brands they love on a deeper level. Brands that practice authenticity in marketing are being intentionally true to the heart of their brand and its message. Customers do business with companies that share their values, represent themselves as they truly are, and support causes.
What Does Authenticity In Marketing Mean?
Being authentic means that you are real and genuine. You're presenting yourself and your brand from a place of sincerity and genuineness, and you're doing so in order to create real connections with your audience. Additionally, you understand that being authentic means building and maintaining that trust.
Consider the traits of authentic people
Non-judgmental
Welcoming
Honest
Teachable
Expressive
Considerate
If you're looking to make your brand more authentic, start by asking whether your brand represents those traits. Then, identify where you can begin making adjustments. As a result, you'll grow a community around your brand that makes it stand out from the crowd.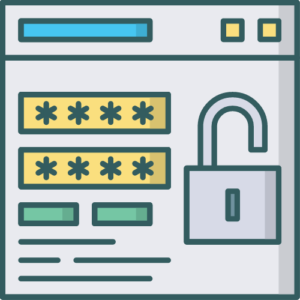 How Can You Leverage Authenticity To Stand Out?
Authenticity can boost your visibility among your existing audience, while also attracting new customers in the process because brands are going beyond and above strong marketing.
Although email marketing is incredibly effective, the sheer volume of emails we receive each day makes it easy to miss messaging from our favourite brands. Once a consumer has seen the same approach to marketing from different brands, over and over, they become unaffected by it.
When a brand is practising intentional authenticity, they're more likely to catch a user's attention. They prefer to support companies they identify with on a deeper level than simply purchasing a product they like. Consumers expect brands to share in their desire to make the world a better place to live, work, and do business.
Brands can't hide behind a facade for long, because their audience is more likely to draw attention to it and hold them accountable for not sticking up to their words through their actions.
How To Make Your Brand Authentic?
Making your brand voice more authentic is one of the most important keys to authenticity in marketing. Conversational marketing is one strategy you can use to keep your interactions with your audience down-to-earth. Be up-front with your audience, tell them exactly who you are and what you stand for, then show them consistently that you mean what you say.
In addition, being transparent about the causes and philanthropic initiatives you support can help you connect on a deeper level with your audience. Anything less will be obvious to your followers.
How To Maintain Audience Trust Through Authenticity?
You must be consistently transparent and true to your brand values. This is how you can do it
WEBSITE – You should tell your audience everything they need to know about who you are and what you stand for. A strong About Us page, transparent costs and fees, and a solid FAQ section are a great place to start.
SOCIAL MEDIA – Every interaction you have with your social media followers, whether public or via a private social messaging app, should be true to your brand. Keep your interactions helpful and friendly, and don't respond to trolls.
TEAM – Make sure your team members represent and maintain your brand's authenticity in marketing. Just like social media, even one poor interaction with a company representative can be hard to overcome.
Summing It all up
Authenticity in marketing is a powerful tool for forging genuine connections with your audience and building trust. When practised correctly, authenticity in marketing helps you stand out. In addition to being true to your voice and who you are, leverage transparency to show your audience your values. You'll be able to create genuine, lasting connections with loyal customers.