Have you ever wanted discounts? Have you ever waited for any brand's seasonal marketing offer? Most of us look forward to Black Friday sales, Christmas discounts, Holy and Diwali sales for shopping our hearts out. Many brands often leverage a seasonal marketing plan to promote their products and services throughout the year, not only during the holidays, but also as one season moves into the next. If you are a business owner or marketer, executing a seasonal marketing plan can boost your sales at intervals throughout the year. Let us know more about it.
WHAT IS A SEASONAL MARKETING PLAN?
A seasonal marketing plan is a marketing strategy that is a bit different from the general marketing plans. These plans are made during a holiday season or a specific time of the year. This strategy aims at seasonal or traditional holiday elements to market products and services. You can focus on a specific holiday or the changing of a season to promote your brand.
WHY SHOULD YOU UPDATE YOUR MARKETING PLAN SEASONALLY?
In order to promote and boost up sales and services throughout the year, businesses and brands come up with a seasonal marketing plan with maximizing opportunities, which in turn keeps the marketing plan fresh. Once you make up a plan, update your marketing plan to a fit season that will allow you to take advantage of the novelty of certain times of the year. This way, the customers get excited about special seasonal offers and get enough chances to save on the products they love.
It is not necessary that your seasonal marketing plan has to be a holiday. Instead, your brand can promote winter, spring, summer and other seasons as well. Depending upon your brand, you can also run promotions for annual seasons like back to school, hunting, fishing, etc.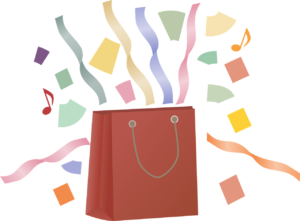 HOW WELL CAN YOU EXECUTE YOUR SEASONAL MARKETING PLAN?
1. Festival or Specific Event:
For a seasonal marketing plan, you can show your customers or potential buyers, what your business already offers. You can angle your marketing to fit a specific time of the year. For example, a company that deals with outdoor supply can market their cold weather gear for travellers that are planning a winter getaway. A company that deals with grooming products can gear up their business during Father's Day, and many such opportunities can be maximized once your focus stays on your seasonal marketing plan strategy.
2. Repeating a Similar offer for a particular period every year
Repeating or recreating a successful seasonal marketing plan from the last year can also boost up your sales. Customers look forward to these offers as they have already experienced it last year and are happy and excited for the same. Some brands run the same seasonal promotions year after year. This results in building up brand loyalty and also draws new customers who want to get in on the offer. For example, Christmas offers and Diwali offers are such that people look forward to maximizing their shopping because of the offers on all the products and their respective discounts.
3. Social Media Presence
Your social media presence is also very important to promote and publicize your seasonal marketing plan. Even if you have an email, website or any featured print for your website, your social media marketing should also be updates to make customers aware of your upcoming activities. In order to run a successful seasonal marketing plan, use your social media account to
Drive customers to your email list and subscribe to your brand or company
Send followers to your Instagram account to purchase products
Keep your customers engaging by organizing giveaways on your social media account
Use your social media to boost awareness of your brand
Keep your customers curious and excited about your upcoming seasonal offers to keep a thrilling atmosphere
4. User Generated Content
One more easy and fun method to keep your seasonal marketing plan filled with responses is User Generated Content (UGC), which is where you use the content posted by the customers, with their permission, and post it on your social media account to run your campaign. For example, the customers who have bought from you during such a seasonal offer can post their pictures with the product they bought on their respective social media accounts and tag your company in the post. You can repost their content as a part of your campaign and keep your queue full by running a successful seasonal campaign.
5. Giveaways
Giveaways are also a very strategic part of your seasonal marketing plan, as it keeps your customers waiting and anxious. They are effective any time of the year, but seasonal giveaways are a unique opportunity, since customers are looking for a specific deal to pair with the season, and you help them find that perfect deal.
6. Email List
All the while, when you are focusing on social media and features for your seasonal marketing plan, don't forget your email list. Keep your email subscribers in the loop of your offers and consider creating special offers just for them. Advertise these special opportunities to attract other subscribers to your list. You can create a series of emails that feature your seasonal offer. If you deal with physical products, you can keep an exclusive discount code just for your subscribers.
CONCLUSION
A seasonal marketing plan can be an excellent way to boost profits during key times of the year, as well as to grow your platform by gaining new followers. Give your current offerings a seasonal flair, repeat successful campaigns from last year, keep your social media updated and thriving for a successful seasonal campaign, retarget past customers and give them leads when launching a new campaign, use UGC to flesh out your social media content and finally keep your email list in the check with a tailored outreach.